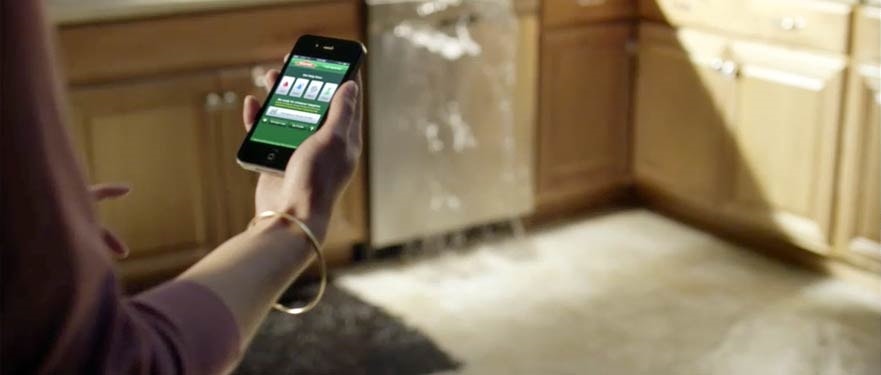 Water Damage Emergency Tips
What you can do until help arrives
Water Tips  |  Fire Tips   |  Biohazard Tips   |  Mold Tips
Water damage can happen at any time and for many reasons. Appliances break down, plumbing systems fail, and sewage systems can back up at any time of the day or night. Our local team in Murrieta has extensive experience mitigating and restoring water damage in Riverside County. Our technicians are on-call and ready to respond to water damage emergencies 24-hours a day, 365 days a year. This fast emergency response time minimizes the potential for more extensive damage and related structural issues. If you have a flooding or other severe water damage issue, it is imperative to stay safe in these dangerous conditions until help arrives.
Your home or commercial business will require professional cleaning and restoration as soon as possible. Our local team in Murrieta is a trusted leader in water cleanup and restoration services, and we have restored many homes and businesses to pre-damage damage conditions. Our crews are highly trained and certified to repair water damage by the Institute of Inspection Cleaning and Restoration Certification (IICRC), the nonprofit certifying body for the cleaning and restoration industries.
Safety should always be your first consideration. In many cases, re-entering a water-damaged home or property is often highly discouraged. After any water damage situation, safety should always be your first consideration.
Have A  Water Damage Emergency? Call (951) 894-4392
What To Do After Flooding
Remove excess water by mopping and blotting.
Wipe excess water from wood furniture after removal of lamps and tabletop items.
Remove and prop wet upholstery and cushions.
Place aluminum foil or wood blocks between furniture legs and wet carpeting.
Turn air conditioning on for maximum drying in summer.
Remove colored rugs from wet carpeting.
Remove art objects to a safe, dry place.
Gather loose items from floors.
What NOT To Do After Flooding
Don't leave wet fabrics in place. Hang furs and leather goods.
Don't leave books, magazines or other colored items on wet carpet or floors.
Don't use your household vacuum to remove water.
Don't use television or other household appliances.
Don't turn on ceiling fixtures if ceiling is wet, and keep out of rooms where ceilings are sagging.